The Police Department delivers a variety of local law enforcement services to the community. Police services include crime prevention and suppression, victim support and assistance, infrastructure protection, community education and awareness, emergency preparedness, and traffic safety.
The mission and goals of the Bannockburn Police Department shall be carried out in alignment with the following values:
Partnership: Work in partnership with residents, businesses, the Village Board and other Departments, Service Agencies, and Criminal Justice systems.
Organization and Operations: Provide supportive, high quality professional service to the community   through teamwork, creativity and continual self-improvement.
Leadership: Create a trusting environment where everyone leads by example and is willing to go beyond traditional expectations.
Integrity: Commit to the highest ethical standards by upholding our position of trust through honesty and accountability.
Crime Prevention: Use problem-solving methods to reduce the incidence and fear of crime and to improve management and operational approaches.
Empowerment: Encourage decision making at the most effective level and promote citizen responsibility and involvement.
Programs  
Community Safety Day where safety information, goodies, and child seats are distributed and installed in cars, as well as, a smoke trailer is present which provides a simulation exercise on what happens during a fire;
International University (TIU) Training Day where the Village's training officer conducts active shooter situation training on the TIU campus for Village and surrounding police departments; "Give Where You Live" campaign to help homeless people; and the Drug Abuse Resistance Education (DARE) program seeks to prevent use of controlled drugs, gangs, and violence.
The Village has supported the DARE program since 2001 and graduates 20 or more students from the 5th grade class of Bannockburn Elementary School each year.
Key Documents
Contact
Walter Trillhaase
Police Chief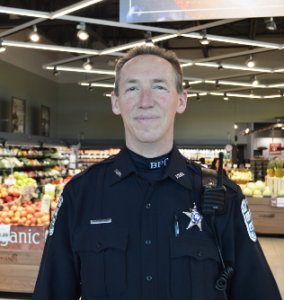 Non-Emergency: 847-945-8490
Emergency: 9-1-1
Contact
Walter Trillhaase
Police Chief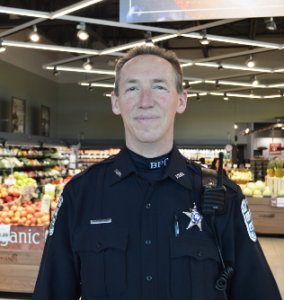 Non-Emergency: 847-945-8490
Emergency: 9-1-1