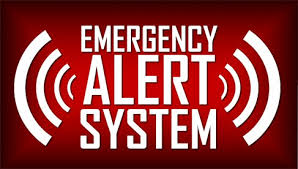 Blackboard Connect® is the Village of Bannockburn's Village-to-Resident Emergency Notification System. With this service, the Village and Police Department can send email, text and/or voice messages to the community with specific information about time-sensitive emergency situations. Getting the word out to the residents and businesses about emergencies is of utmost importance to the Village.  This emergency notification system is able to place thousands of telephone calls within a matter of minutes. An emergency could include any situation that could impact the safety, property and welfare of our community.
Blackboard Connect® emergency notification system is the portal where residents and businesses can sign up with their phone and email information to receive emergency notifications.
The Village encourages everyone to take advantage of this program.  It is an excellent way to be directly in touch with the Village in the event of an emergency.  Blackboard Connect® will compliment the Village's other communications methods including the Village website, Byline Newsletter and the emergency siren warnings.
Click to register for emergency notifications
View Blackboard Connect® Terms of Use
If you have any questions, please contact Village Hall at 847-945-6080.